I came across this question when chatting with a friend a few days ago and haven't give much thought until. For those who have been following me via this blog would have guessed someone from a particular boy-band. Well, my answer certainly does not have any connection to JE and obviously surprised my friend (you may as well), though I still love Arashi to bits. The person that I currently idolize is Japanese seiyū, Miki Shinichiro (三木 眞一郎), the voice prince. XO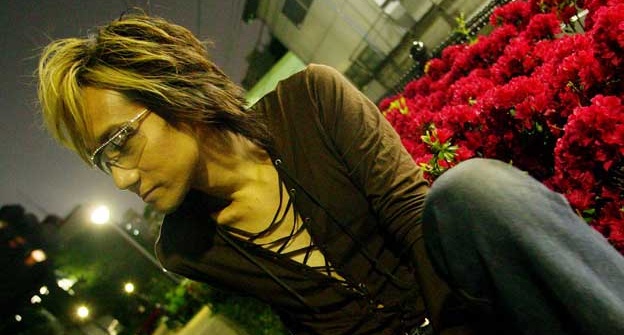 Miki-sama was first introduced to me N-years ago while watching the anime, Bleach. I was quite a noob back then, just begin my skeptical anime/manga journey (an idiot I was LOL). Japanese was still foreign like salmon ice cream (never tried and don't intend too :green: ), and my interest in seiyūs didn't spark until a certain character appeared.
He was Urahara Kisuke, you know that sandal-hat shop owner with mysterious, leery intentions. LOL His sarcastic and carefree attitude was something that caught my attention. He once said, I am a mere honest, handsome, perverted businessman. LOL My adoration level went way up afterwards (love how he had expressed it) and he become a favorite since. To be honest, I do not know my exact reasons to why his seiyū was searched, but the name "Miki Shinichiro" was noted.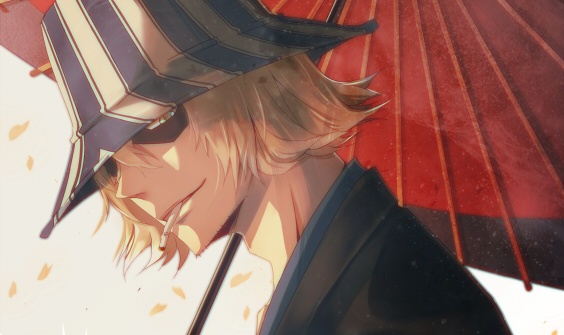 My true obsession with Miki-sama began about a year ago after encountering stunning drawings of Hijikata Toshizo by Kazuki Yone. She is the artist for otome game, Hakuouki ~ Shinsengumi Kitan. Her work is beautiful and delicate — gorgeous figures and stunning landscape – this is one reason to love this title. The game has been also transcribed/adapted into anime and manga.
I was equally pleased that Hijikata or Toshi was voiced by my beloved, I had seen a few of his works by that time. XO Though, this character has been portrayed countless times, Miki-sama would be the best. His voice is perfect for the oni fukucho or vice-commander (nickname given by his subordinates due to his extreme strict ways, sticking to the code), expressing his emotions flawlessly and bring the character to life. He can sound ruthless and merciless, but yet still remain irresistibly smexy and tender. Kyaa~~~
My reasons to why Toshi is fancied :)…I admire his devotion to the Shinsengumi (a special police force for the shogun during the Edo period), his renowned skills as a swordsman, and his love for haiku (though his composition for one is a whole different story LOL). Also, his caring and sweet attitude toward Yukimura Chizuru, his love interest and main lady of the game, making him adorable at times.
BTW, Hijikata-san is a real-life historical figure from the Edo period, please go here for more details. Yeah, you probably noticed that I'm a huge history fan, love when any type of work incorporates bits and pieces from factual events/people. Who can resist sexy men with swords and guns?! XO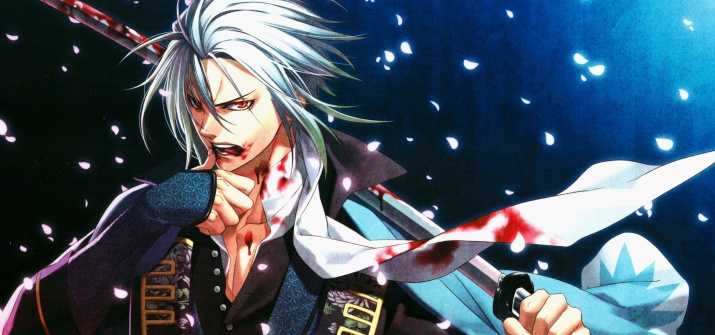 Okay, sorry for rambling, here is my explanation to why Miki-sama is idolized….
His compassion and dedication toward each and every role that he had portrayed are something to admire. With over 230+ voice credits, one can truly see that his devotion to the industry is not micro. No matter how significantly large or small the character is required for the story or production, 110% is outputted. Each are animated and awaken with his wonderful and gifted vocal talents. From sexy to funny to cool, he is able to excel in any role.
Miki-sama appears to be humble and down-to-earth despite his popularity and seniority in the industry, this is from the clips scattered through the web. I also find him quite charming, funny, and cute. Yes, a 40+ man can be classified as this (look at Ohno who's 30). This is when he becomes embarrassed or pouts that he's too old , this is evident at stage events or conferences when required to recite intimate lines live. My god, I would melt if he said those words to me, listening to him all day would be a dream. XO Miki-sama is quite kakkoii, ne?!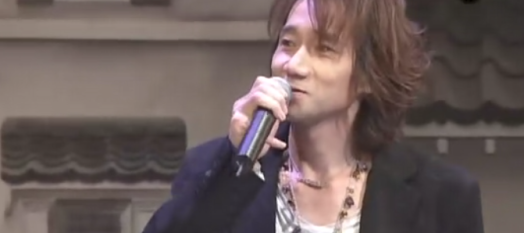 Oh…how can I forgot that he is a singer as well. To be honest, my affection is not 100% for his songs, but a few are enjoyed. As like his voice roles, Miki-sama's musical talents are beautifully displayed with soothing and emotional attributes. Some of my favorites include
(click on links to listen to song, a new window will open)
–Gyakufuu No Toki Ni Hitori
–Daitan Karen
–Deep Forest
–Tsuioku no Mori ni Sasagu
–One Night Cruising
–Love Butterfly
–Owaranai yume no naka de (The seiyuu cast and him composed/wrote/sang this. What is there that he cannot do?!).
–Towa no Rasen
–Believe in Heaven
–或るしもべの華麗なる愉悦
–Harukanaru Toki wo Koete (lyrics only)
Lastly, here are some of his roles that have fallen onto my A+ list (incomplete, there are still much to be seen):
*ultimate beloved
-Allen Schezar from Escaflowne
-Kusaka Touma from Fuyu no Semi
-Katou Youji from Haru wo Daiteita*
-Minamoto no Yorihisa from Harukanaru Toki no Naka de: Maihitoyo*
-Arikawa Masaomi from Harukanaru Toki ni Naka de 3
-Toudou Yukifumi from Kaikan Phrase
-Lockon Stratos/Neil Dylandy from Mobile Suit Gundam 00*
-Kyuuzo from Samurai 7
-Reiott Steinberg from Strait Jacket*
-Tsuzuki Asato from Yami no Matsuei
-Mihara Shiki from Tokimeki Memorial Girl's Side (video game)*