Day 2: Favorite quotes by one of Miki Shinchiro's characters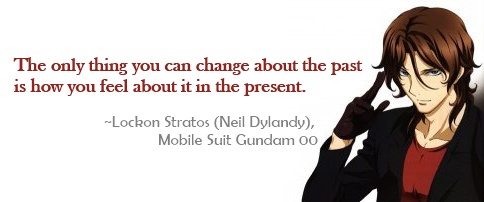 Many people tend to linger in their past, wishing that they could have changed their course of action. However, what has been done cannot be altered, may it be good or bad. It is best to keep looking forward and learn from our journeys, which may or may not affect the path that will be taken.
Lockon, Neil that is, holds are very special place in my heart. He was such a happy, laid-back guy with such a tragic background. I would have never expect his ending would be the same, feeling so bitter about the world. May he rest in peace.