Happy February! Can you believe it's already the 33rd day of 2012? I didn't realize it until this morning when the calendar was changed (yep I'm a day behind ). January sure had flown by quick and I'm still vigorously working on my new year's resolutions, bet it's the same for minna-san. Anyway, this time around for my fanfic recommends, I present Sanji and Nami from the infamous One Piece manga/anime.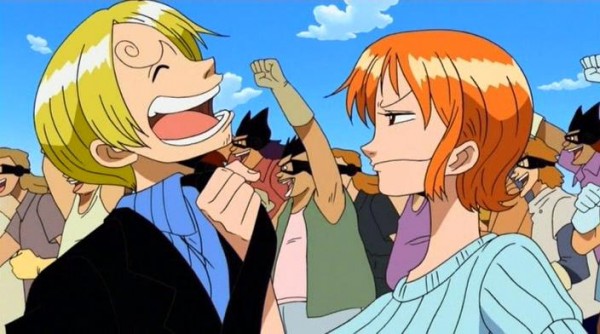 I've been an avid fan of the pairing since my first encounter with the series many, many moons ago. They are adore together and compliment each other with their dreams (All Blue and creating a map of the entire world (the One Piece universe that is), crew colors (blue and orange) and childhood stories (working against or for).
Okay, many may say that Sanji would fawn over any woman that steps in his path. Though, this is valid on the surface, however, Nami holds a special place in his heart. This is evident when he officially joins the crew because she was in danger. He also drops everything and goes to her immediately when in need. Another factor would be how he addresses her, Nami-san is used unlike the other ladies in the series such as Robin-chan or Vivi-chan. Oda-sensei (mangaka of One Piece) had once said, Nami is precious to him and chan is mainly for fun.
On the flip side, Nami also gives him a unique treatment and not to any other male crew member by calling him Sanji-kun. From my understanding, the honorific (kun), this mainly used with a male that you are close with such a friend, classmate, younger brother or boyfriend. The kanji (君) used to write kun in Japanese is the same used to write kimi – the familiar form of "you" often used between sweethearts.1 Do we feel the love between them?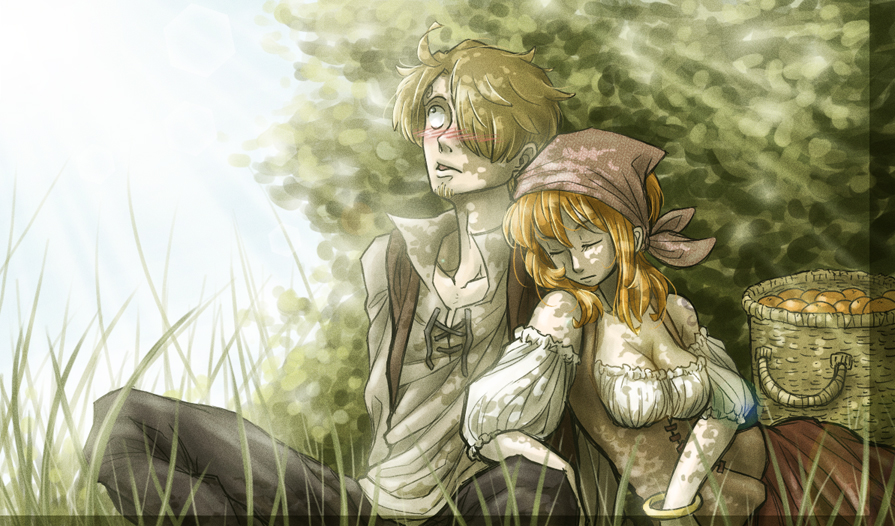 1From Tripwolf.com