Day 8:Something recent that you had learned about him
Happy March, minna-san! St. Patrick's Day is just around the corner, I just cannot wait when the corn beef briskets goes on sale. Just thinking about it is so mouth-watering.
I always seem to find new and interesting things to get psyched about Miki-sama, he is full of fascinating surprises, ne?! Recently I came across a few inserts from the Japanese magazine, Japan Kart, which a monthly publication dedicated to go-kart driving. I'm sure that most of us have played Mart Kart before…and yep, they are the same vehicles. What do you know, Miki-sama and his team were featured throughout the course of the racing season! Boy was I intrigued, his love for cars is well-known, however, I was not familiar with his participation.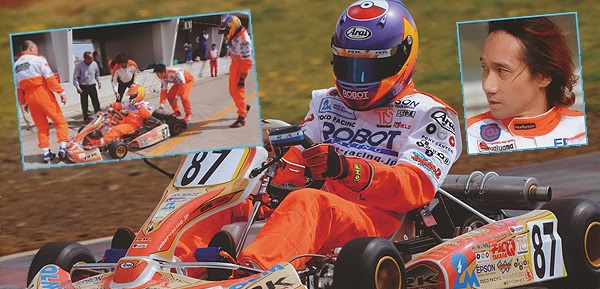 The articles have not been translated, but from my basic Japanese, I believe his interview talked about how thrilling go-kart driving is as one speeds down the lane. It's certainly an experience that no car avid would want to miss. I wonder if they had filmed any live footage of the races, I would love to see this side of him that is not on stage or in a recording studio, just merely enjoying himself with a hobby. Being a crazed fangirl, cheering will be performed in front of the screen each time Miki-sama's kart comes along. LOL