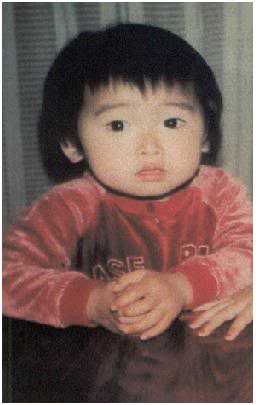 Riida was in a daze even early on in life, ne. LOL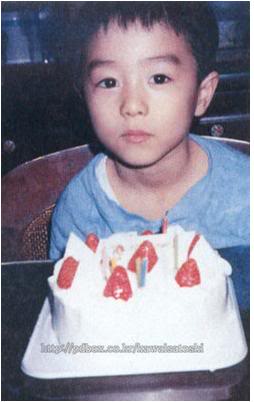 Our Newscaster-san is posing properly for his birthday, you don't have to wait for us to dig into that cake though.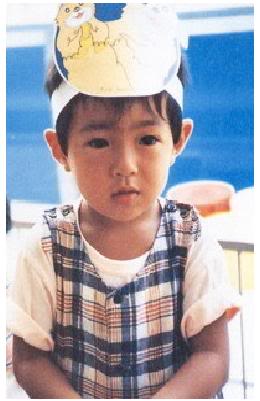 Aiba-chan is just being a cute like always.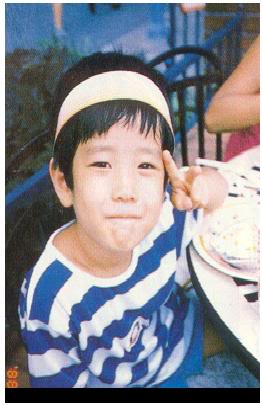 Little prince charming us with his peace sign. :kiss: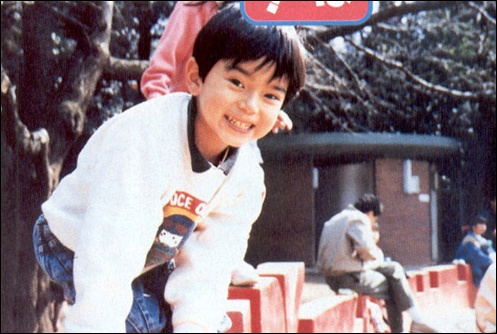 I want to take this Jun-kun home and spoil him to no ends. XD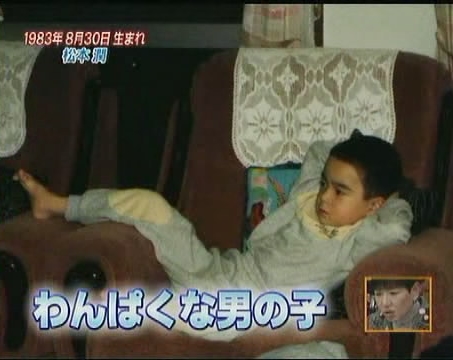 As a bonus, I had to include this. MatsuJun can be in DoS mode at any age.