Day Thirty – Favorite fanfics of your Arashi OTP
Woohoo, the final post for my Arashi Challenge Month meme! *does a little happy dance* I know that I took my good old time doing this, RL does get in the way sometimes. LOL But I had loads of fun and encourage everyone to do one of these whenever they have the time.
Without a doubt, my OTP from Arashi is JunToshi! XD Their chemistry together is unrivaled, from singing to MC'ing, they are best as a pair. Although, they have no common interests, they get along surprisingly well and bring out the best in one another. They are usually more relaxed and comfortable in each other company. Jun-kun only goes to his DoS mode if Riida has switch on his DoM. LOL These moments are often hilarious, entertaining and cute.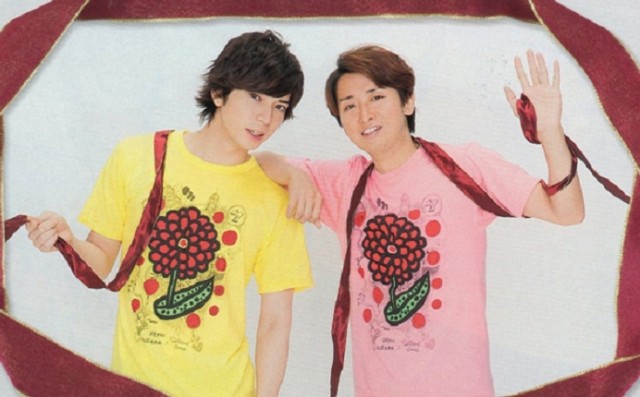 Here are my top favorite Juntoshi fanfics:
Hung Up On Love by mylittlecthulhu
Like the Stars by mylittlecthulhu
A Golden Moon by mylittlecthulhu
After All by resolute_reader
The First Times by bokunosubete
Four times Jun and Ohno tried to share a hobby and one time they almost did by wingsonwords
Midnight Clear by r-tenou
Surprises are not always a good thing by doctoggy
Just came to say hello by
The Lost Key by yun-miyake