Day Twenty – Whatever tickles your fancy
I've been neglecting Sho and Aiba-chan too much and just wanted to show them some love.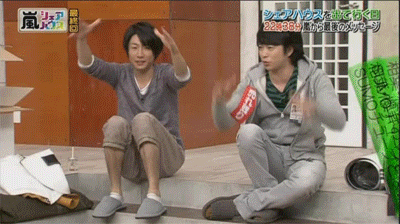 From the info on the screen, I believe they are talking about sumo and it turned to something else. Just watching this brings a wide grin, ne?!