I stumbled upon this webseries by accident on Wednesday while checking a few manga titles at Barnes and Noble. They were advertising the comic book version of Husbands and out of curiosity, the banner was clicked and the rest became history.
I cannot tell you how happy and excited I am to recommend this romantic comedy to all. Yes, its for everyone and not just us, Yaoi fans. To be honest, this is the first ever sitcom that I've watch with real life actors portraying in a non-heterosexual relationship as the main focus. However, with Husbands, it was beyond two guys kissing and attraction was the storytelling which was brilliant written and scripted by the creative and ultra-talented Buffy the Vampire Slayer writer, Jane Espenson and Internet sensation, Brad Bell. Its truly intelligent, charming and witty with loads of social satire that can be appreciated.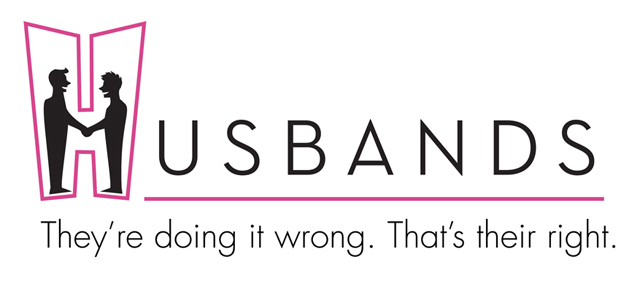 You can find the full episodes of first two seasons on Youtube and the third on CW Seed. The episodes are short but the execution is astonishing, you will learn more about our adorable couple, Cheeks (Brad Bell) and Brady Kelly (Sean Hemeon), in a few minutes than a full length film…and I kid you not. Also, Brady is a super smexy with his amazing abs while Cheeks is sweet and geeky. Do check it out when you have a few minutes, I guarantee that you will fall in love with it. Did I mention that it is free?!