It has been a while since I watched any JDoramas, been sucked into the Hallyu wave and was quite difficult to return due to their easy accessible on sites like DramaFever and Hulu when RL is so busy. KDramas have their own uniqueness and there are so many, many smexy stars (*cough* Lee Hong Ki & Jang Hyuk). :-*> However, I made it a 2016 New Year's resolution to watch at least two each season and found more than I expected.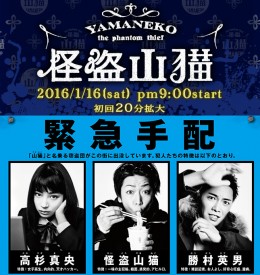 First up is Kaito Yamaneko starring Kamenashi Kazuya and Narimiya Hiroki. Kame portrays Yamaneko who is a thief that steals money using strategic and tactical planning while exposing their evil wrongdoings of large corporations. I was quite drawn by its goofy and comical plot (just what I need now in days) and of course, Kame and Hiroki-kun. XD I did found the first two episodes quite wicked with a dash of good action, humor and action along with a pitch of the neko-theme. Acting is quite good and story-line had kept me interested, I am waiting anxiously for episode 3 now.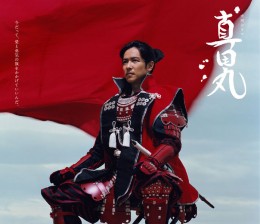 Sanada Maru, which is a NHK taiga series that stars Sakai Masato as Sanada Nobushige. Anything that Sakai-san casts is a must for me and I am a fool for historical pieces and even for the Sengoku period. XD These are always a fun way to learn more about Japanese history with a twist. NHK has started uploading short 5-minute recaps of each episode on the Sanada Maru site, subbed in English if anyone is interested.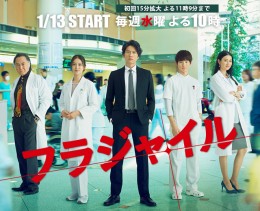 Fragile stars Nagase Tomoya, which is based from a manga about a handsome and brilliant pathologist who is intensely eccentric and brutally honest. Sort of like Gregory House from the American hit series, House M.D., ne?! Nagase's acting is top notch here with his quirky, cranky and self-centered portrayal as Keiichiro Kishi. I am looking forward to how his character develops and more interactions with the other characters in the story.
Other mentions are Specialist and Watashi wo Hanasanaide that I have not started watching, but seems to have a solid cast and intriguing plot.
Any recommendations, minna-san?